What to Know About Achilles Tendon Injury Symptoms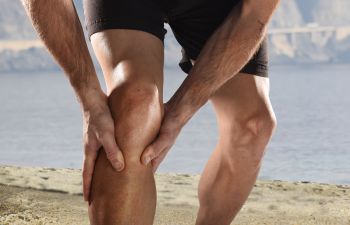 Are you a NYC resident suffering from pain with a recent injury to your Achilles tendon? Achilles tendon injuries can be common for athletes and individuals beginning a new exercise program. Soreness and stiffness can make it difficult to walk or move without pain. Immediate treatment is necessary to help the tendon heal properly and prevent further injuries. Here is everything you need to know about Achilles tendon injury symptoms and treatment.
What is the Achilles Tendon?
The largest tendon in your body is the Achilles tendon, which connects the calf muscles to the heel bones. This tendon allows the foot to flex and point. Constant repetitive pressure or sudden movements or twisting can strain or tear the tendon. Injuries to this area can heal slowly because there is less blood supply to promote healing.
Common Achilles Tendon Injury Symptoms
Achilles tendon injury symptoms can vary depending on the type of injury. A proper diagnosis through a physical examination is essential to determine the right treatment for symptoms. The most common tendon injuries are tendonitis and rupture. Tendonitis can cause inflammation and dull to severe pain. A rupture can cause severe pain, swelling and total immobility.
Prevention of Achilles Tendon Injury Symptoms
There are things you can do to prevent Achilles tendon injury symptoms. Stretch the tendon before and after any exercise. You can strengthen the tendon by doing exercises like calf raises and leg curls or presses. Make sure you wear shoes that appropriately fit your feet to help prevent injury when walking or running.
NYC Achilles Tendon Injury Treatment
It is vital to seek immediate treatment for Achilles tendon injury symptoms to prevent further complications. Dr. Stuart J. Mogul is a NYC board-certified foot and ankle surgeon specializing in Achilles tendon conditions. Schedule a consultation for treatment options best suited for your individual needs today.