Could Your Hip Pain Be Caused By Your Feet?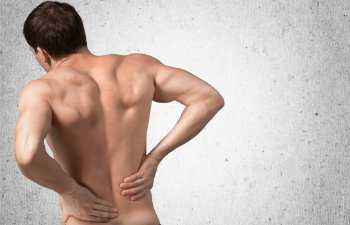 Hip pain can be a frustrating and debilitating condition affecting people of all ages and lifestyles. While the causes of hip pain can vary widely, one often overlooked factor is the role that your feet can play in causing or exacerbating hip pain.
Feet Are the Body's Foundation
Many don't realize their feet's vital role in overall body alignment and posture. When your feet are misaligned or not functioning correctly, it can throw your entire body out of whack, leading to pain and discomfort in your hips and other parts of your body.
The feet are highly intricate structures, with 26 bones, 33 joints and more than 100 muscles, ligaments and tendons. Given their complexity, it is common that problems may arise. Up to 87% of all people experience foot problems sometime in their lives, and one-third of older adults regularly experience foot pain.
When you have problems with your feet, it can communicate throughout your body and affect other areas, causing pain. A problem with your feet sometimes causes hip pain.
Foot Problems Causing Hip Pain
One common cause of hip pain related to the feet is overpronation when your feet roll inward too much when you walk or run. This can cause your hips to rotate inward, leading to pain and discomfort over time as poor alignment stresses the hip joint.
Another common foot problem that can translate into hip pain is plantar fasciitis. This inflammation of the tissue connecting the heel to the toes causes pain in the heel, arch or ball of the foot. Adjusting your gait to accommodate or reduce the discomfort can affect your hip and cause pain there, too.
Flat feet can also contribute to hip pain. Flat feet make your foot roll inward as you walk. That extra motion can create other stresses that radiate further up your legs and even your knee, hip and lower back.
Treat Foot Problems to Alleviate Hip Pain
Fortunately, several treatment options are available for hip pain related to the feet. One of the most effective treatments is orthotics, custom-made shoe inserts that can help correct foot alignment and reduce pain and discomfort in the hips and other body parts.
Additionally, stretching and strengthening exercises can help improve overall body alignment and reduce hip pain. Physical therapy can also help address underlying issues related to foot alignment and posture.
If you're experiencing hip pain, it's essential to talk to a qualified foot specialist to determine the underlying cause of your pain and develop an effective treatment plan. While foot alignment issues may not always cause hip pain, it's essential to consider them as a potential factor and explore treatment options that can help improve overall body alignment and reduce pain and discomfort.
Stuart J. Mogul, DPM, FACFAS, is a recognized foot expert in New York City, and he can readily diagnose problems with your feet that may be causing hip pain. Contact his office today to learn more and schedule an exam and consultation to get relief.