What Your Feet Say About Your General Health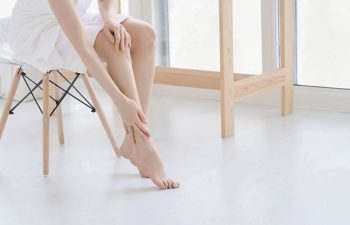 Did you know your feet can give you significant amounts of information about your general well-being? When you think about it, it is pretty amazing how certain parts of the body act as an indicator for general health. Certain eye problems can indicate disorders affecting particular organs in the body, while your oral health can be linked to some major health conditions. Your feet can also draw your attention to foot conditions that may need to be addressed.
Swelling
If you notice your feet and ankles looking rather puffy or swollen, you may want to have your blood pressure checked. Swollen ankles and feet are often a symptom of hypertension. They can also indicate congestive heart failure, kidney problems or liver problems. Take your swollen feet seriously, and let those feet take you to the doctor to find out what is going on in other parts of your body.
Sores That Will Not Heal
Foot sores have a wide variety of causes. From injury to blisters to ulcers, foot sores are never a good thing, and they need to be addressed. A sore on your foot might be the result of shoes that do not fit correctly. However, when the sore takes a long time to heal, you may be looking at a problem with diabetes. Elevated blood sugar levels can prevent sores from healing properly, so be sure to see a doctor if you have foot sores that are taking too long to clear up.
Numbness or Tingling
There are a number of foot problems that have numbness or tingling as a symptom. If you don't have an issue with your foot that is causing this symptom, you may have peripheral neuropathy. This is damage to the system that transmits information to the brain and spinal cord. This condition can be a symptom of diabetes, alcohol abuse or chemotherapy. Regardless of the cause, when you have the sensation of tingling and numbness and your foot is not asleep, you need to get it checked out.
These are just a few signs your feet can give you about other conditions in your body. Treat your feet and your body well. When you experience pain in your foot or ankle, do not ignore it. Contact the office of Dr. Stuart Mogul for foot and ankle problems.