Ways that Bunions Can Negatively Impact Your Life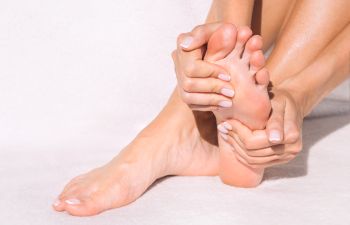 Bunions are a constant source of pain and can limit mobility. You may not realize how much your life is impacted by bunions. However, when you sit down and think about it, these bony protrusions can dictate your career, personal pursuits and ability to rest.
Bunions do not have a known cause, but there are consistent factors that sufferers share. If you were born with foot deformities, the potential for bunions developing is increased. Foot injuries are also a potential trigger for bunions.
Wearing tight shoes can lead to bunion development. If you are a fan of high heels, don't be surprised if you suffer from bunions. There is a potential link between bunions and certain types of arthritis. Any stress or injury to the foot is also likely to result in bunions developing.
Work Life
If your job requires being on your feet all day, bunions are not ideal. The pain and discomfort you feel will increase throughout the shift. Bunion sufferers are typically slower, need more rest and can't perform strenuous activities without experiencing excruciating foot pain.
Your job may be at risk due to the painful symptoms of bunions. While the rest of your body is fit and able, bunions can cause debilitation. It is important to inform your employer of your medical condition, otherwise your job is at risk.
Lifestyle with Bunions
Do you enjoy socializing or playing sports? Say goodbye to that active lifestyle if you have bunions. Standing, walking or running may aggravate your condition. Sitting in company for a sustained period of time may prove challenging. The pain and discomfort from bunions can force you to make your excuses and leave early.
Athletes with bunions are likely to experience reduced proficiency. Trying to ignore the pain will not make the problem go away. If you want relief from bunions, Stuart J. Mogul, DPM, FACFAS has solutions.
Call our New York City offices today to book an appointment. We can remove those bunions and allow your feet to breathe. Our effective relief plans are designed to provide pain relief, shorter recovery times and solutions that you won't achieve anywhere else.