Is Gout the Cause of Your Painful Big Toe?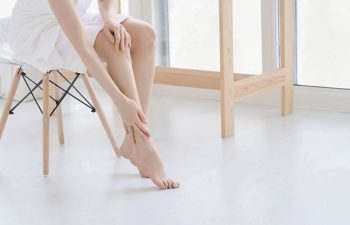 One of the most prevailing myths about gout is that only those with rich tastes are likely to suffer from the condition. This is due to the belief that gout is caused by extravagant foods that only the wealthy in society could afford. The reality is, too much uric acid in the blood is the trigger for gout.
Actually, gout is a type of arthritis that affects the joints. One of the main areas impacted by the condition is the base of the big toe. Symptoms include an intense burning sensation which makes wearing socks and shoes, or having anything touching the big toe, painful.
Treating Gout
There are medications available to treat gout and relieve the associated pain. These drugs are intended to ease current flareups and prevent future painful episodes. Ibuprofen, naproxen sodium, Celebrex® or Indocin are anti-inflammatory drugs that can help with symptoms. Your doctor may prescribe Colchicine, although there are side effects such as nausea and diarrhea associated with this drug when used in large doses. A drug that is given orally or by injection, prednisone is one of the corticosteroid medications used to treat gout.
Heavy alcohol use and too much sugar in the diet may contribute to increased symptoms. You should also reduce consumption of seafood, organ meats and red meats. Exercise will help you decrease the likelihood of severe attacks of gout and also leads to weight loss, which may further improve your general health.
Gout Diagnosis Consultation
Dr. Stuart J. Mogul can determine if you are suffering from gout through a comprehensive diagnosis process at his NYC offices. Consultation is also a great way to build a trusting relationship with your physician. This relaxed appointment is an opportunity for patients to discuss a range of health challenges, including but not limited to gout-like symptoms.
It is normal to experience joint problems as you age. However, degenerative conditions such as gout and other types of arthritis require treatment. If left untreated, these conditions can worsen over time. To learn more, call the offices of Dr. Stuart J. Mogul in NYC today.