How Does Foot Pain Cause Problems Elsewhere in the Body?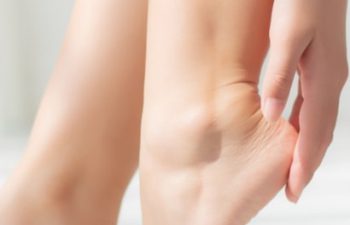 Maintaining healthy feet is crucial for leading an active lifestyle. Thus, the whole body's health and well-being depend on the feet. They are the foundation upon which your body rests, ensuring its stability, balance and proper posture.
The feet are highly intricate structures, with 26 bones, 33 joints and more than 100 muscles, ligaments and tendons. Given their complexity, it is not surprising that problems may arise. According to the American Podiatric Medical Association, 20% of Americans have foot problems annually.
Health Problems Caused by Foot Pain
Having ongoing foot problems can cause back, hip and knee pain. Foot disorders can also lead to poor posture, imbalance and even organ dysfunction. As such, severe medical conditions can arise.
Back, Hip, Leg and Knee Pain
Foot pain can quickly spread to other body parts. While it is possible to have problems in our back, hips, legs or knees unrelated to the foot or how we walk (called biomechanics), the feet are frequently the source of symptoms in these upper areas.
Joint Problems
Flat feet can also strain the joints, causing joint pain.
Skin Conditions
An athlete's foot infection can spread to other regions, usually the hands first (by touching the feet).
Health Problems Detected Via the Feet
One can frequently identify multiple diseases and disorders through the feet before any other symptoms appear.
The following foot problems could be a signal of a severe condition. You may want to see a doctor.
Foot cramps may indicate dehydration.
Cold feet may alert a thyroid problem.
Feet that are constantly swollen could be the result of diabetes or hypertension.
Tingling in the feet could be due to a pinched nerve in another body part.
It is wise to check your feet periodically and note any problems like bunions, skin infections, injuries, pain or any of the above symptoms. Your feet play a vital role in your general health. Therefore, you should pay attention to any issue with the feet, as it could signify something more serious.
If you have foot pain, consult a well-qualified podiatrist or foot and ankle surgeon who can diagnose the problem and recommend the appropriate treatment options. Stuart J. Mogul, DPM, FACFAS has over two decades of experience healing feet. Contact his office today to schedule your consultation.