Are You Concerned about the Look of your Feet?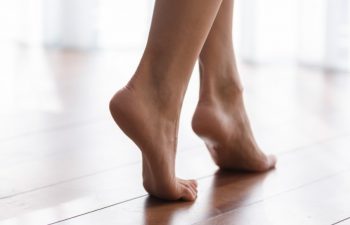 Many New York City residents like to feel beautiful from head to toe. Choosing a flattering and fashionable outfit is well known to lift spirits and build confidence. Complementing your look with styled hair and extensions is a vital part of people's beauty routines. In addition, striking nail art or attentive manicuring suggests a tidy and well-kept appearance.
If you are dissatisfied with your physical looks, you might choose surgical interventions. Temporary fixes like Botox and injectable fillers and permanent alterations such as tummy tucks and breast augmentation remain popular with many Americans.
However, a sizeable portion of people feels uncomfortable with the look of their feet. This may restrict your footwear choices, causing you to avoid sandals or open-toed shoes. As a result, you could feel precluded from certain activities, like swimming or going on exotic holidays. Thankfully, cosmetic surgeries are available to correct unsightly foot issues.
What Can Cosmetic Foot Surgery Do for You?
Some foot conditions might not cause pain or impact your ability to run, walk or jump. However, your quality of life is still affected if you feel distressed or embarrassed about the look and shape of your feet. Doctor Stuart Mogul has more than thirty years of experience in foot surgery and is the leading specialist in NYC for correcting non-painful deformities of the foot.
Hammer toe occurs when the digit rises above the other toes. It is caused by a conflict in the position of the tendons and muscles there. A surgical correction method is used to shorten toes that appear overly long.
Lumps and bumps on the foot can come from a variety of sources. They create an uneven outline that stands out if barefoot or wearing revealing footwear. Bunions are not always painful but look unsightly. Ganglions are swellings of fluid that form on joints and tendons and can be surgically removed.
Seek A Trustworthy Surgeon for Cosmetic Foot Care
The popularity of cosmetic surgery has produced clinics that do not operate to the highest quality. Given the delicate nature of the foot's structure, it is important to ensure they receive appropriate care. Doctor Mogul is the pioneer of cosmetic foot surgery in NYC. Contact his office today for a consultation.