Are Crooked Toes Dictating Your Shoe Choices?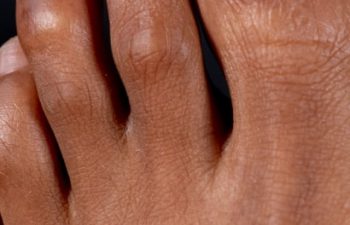 Whether your toes are crooked due to genetics, injury or the result of wearing cramped shoes, you will likely face a number of common problems. The footwear that you choose may be dictated by the shape of your feet. That could mean a cosmetic concern or a case of having to find a shoe that doesn't leave you in agony.
These issues are all too familiar to Dr. Stuart J. Mogul, DPM, FACFAS. As a pioneering cosmetic surgeon in the area of foot surgery, he literally wrote the book: "Perfect Feet: Caring and Pampering." If you are concerned about limited shoe choices because of crooked toes, a consultation at his New York offices is the first step toward a solution.
Causes of Crooked Toes
Common examples of toe problems include toes that are crooked or curled under. This may indicate that you are suffering from hammertoe, mallet or claw toes. The foot itself may take on an unusual shape due to issues with the muscles, ligaments, tendons or other soft tissues.
Alternatively, your toes may appear crooked due to wearing footwear that does not offer proper support or cramps the toes together. This does not necessarily apply to any particular style of shoe, as different people have feet and toes that vary in size and shape.
Dr. Mogul will assess your toes and feet to determine the underlying cause of crookedness. He will then create a treatment plan that is specifically tailored to your needs. Once your toes have healed, you will benefit with more functional and aesthetic feet that are suited to a greater range of footwear choices.
To learn more about the causes of crooked toes and how Dr. Stuart J. Mogul, DPM, FACFAS can help, book a consultation today. We can't wait to help you become more confident in your foot aesthetics.