A Second Opinion Could Change The Course of Your Foot Treatment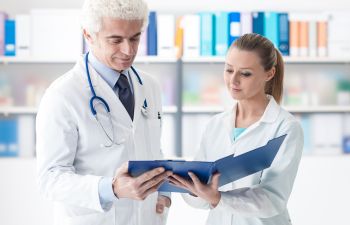 When treatment for a foot condition or injury is not giving you answers, a second opinion could provide a solution. There are several reasons that you may seek an alternative path. Diagnosis, surgical outcomes, pathways to recovery and other issues may improve upon review.
In many cases, patients will benefit from a more advanced approach to the treatment of foot conditions and injuries. To a certain degree, MRIs, CT scans and other diagnostic assessments are subject to interpretation. Dr. Stuart Mogul can use his extensive skillset and experience to identify options that will produce better outcomes.
Foot Condition Second Opinion
When you are not happy with the findings of your current doctor, it is possible to have a review of medical records, a review of x-rays and a full examination. Dr. Stuart Mogul offers these services to patients who would like a second opinion before continuing treatment.
Getting the right information is how patients make informed choices about treatment, including invasive surgeries. These decisions are not to be taken lightly, so confidence in the findings of a primary physician is crucial. If you are feeling under a considerable amount of stress, consulting with a specialist in the field of treating foot conditions can put your mind at ease.

Uncertainty surrounding the need for surgery is a common reason for requesting a second opinion. For dancers, athletes or those who spend a lot of time on their feet at work, any foot treatment could have life-changing consequences. Questions and concerns are normal when you are facing choices that may impact your future health, career or personal life.
Options for Second Opinion Consultations
Dr. Mogul offers three avenues for seeking a second opinion related to your foot condition or injury. You can attend an in-person examination, which involves a comprehensive examination and review of previous findings.
Out-of-state patients can arrange a consultation over the phone, or via SKYPE or ZOOM call. These options are also available to international patients who would like a review from a world-renowned specialist.
To book your chosen method of pursuing a second opinion, call the offices of Dr. Stuart Mogul today.