3 Tips for a Successful Recovery After Foot Surgery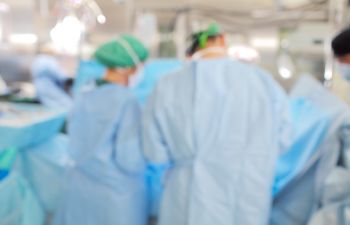 If you have a foot injury, surgery may be required in order for you to heal. Before you schedule your surgery, there are things you can do to prepare at home to achieve the best results possible. Here are three tips for you to follow to have a successful recovery after foot surgery.
Make Your Home Recovery Friendly Before Foot Surgery
During foot surgery recovery, your mobility may be fragile. Hazards like stairs and clutter can increase the risk of falls or injury. If you have an upstairs bedroom, you may want to set up a sleeping area on the main floor. Move items you use daily, such as food, clothing and dishes, to areas that are easy to reach.
Make sure there are open walking spaces free from cords and other items that may cause a fall. Install night lights throughout your home to help you maneuver easier during the night. Grab bars and non-slip mats in the bathroom can provide support when you need to use the toilet or shower.
Stock Up on Necessities
During foot surgery recovery, it is essential to rest as much as possible. If there are no loved ones to help you with basic household errands, you may want to stock up on necessities. Gather enough food, medications and essential household items to last you for approximately the first week after surgery. You may want to prepare meals in advance that you can heat and serve.
Follow Post-Operative Foot Surgery Recovery Instructions
After your procedure, the surgeon will give you a detailed list of instructions to follow during foot surgery recovery. These instructions will give you information on when you can safely engage in certain activities and how to perform rehabilitation exercises. Follow these instructions carefully to achieve optimal results.
Schedule a Foot Surgery Consultation
Foot surgery can significantly improve your health and mobility. By following these tips for a successful foot surgery recovery, you can boost your ability to achieve full healing so you can get back to doing the things you love. Dr. Stuart J. Mogul is a board-certified foot and ankle surgeon who has been helping patients achieve optimal results for over 25 years. To learn more about foot surgery and recovery, call to schedule a consultation today.